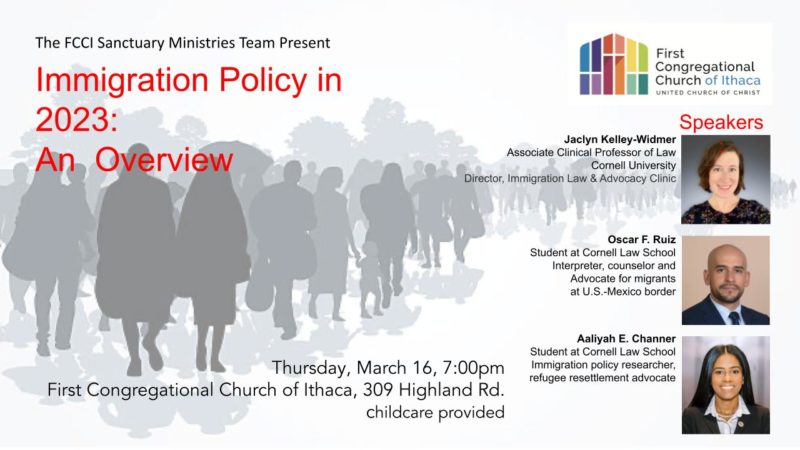 As part of the First Congregational Sanctuary Ministries Team's ongoing efforts to serve our immigrant neighbors in CNY by educating and informing the community around immigration-related issues, FCCI is pleased to offer the first of a three part series on Immigration.
Professor Jaclyn Kelly-Widmer, Associate Clinical Professor of Law and Director of the Immigration Law & Advocacy Clinic at Cornell, along with Cornell law students and migrant advocates Oscar F. Ruiz and Aaliyah E. Channer will offer an update on U.S. Immigration policy under the current administration, clarify misconceptions, and answer questions. Free childcare will be offered. Join remotely using the following link.  https://cornell.zoom.us/j/93215205204?pwd=ZVRGMlB6OW5paGdLNWVaeHdsT1ZTUT09
You can also attend the event in-person at:
Thursday, March 16, 7:00pm
First Congregational Church of Ithaca, 309 Highland Rd.
childcare provided